Where sensual erotic romance is always waiting for you.
I am Dana Littlejohn, author of sensual erotic romance. You will find that I write contemporary romances with just a hint of another genre to take it away from the ordinary. My stories will touch your heart and your soul and make your body feel like it's being touched, too.
Imagination will take you places your money can not. I invite you into my world with open arms to see my imagination run wild...
Come along for the ride as I go on an imaginary trip into my world. You'll enjoy every minute of this wild ride.
Daughter's of the Cosmos


Takasa, goddess of the sun, left her mountain home consumed with bitterness caused by her long endured loneliness. The elders in her tribe fed her a potion to put her to sleep for a thousand years to wait for the one who would be able to save them from her wrath.
Luneria, goddess of the moon, saw that Rubani, the God of War, was in need of advice. She offered her assistance and watched out for him during his latest campaign with the people. Rubani wanted her for his wife, Luneria was unsure, She had only spoken a few times and she did not want to leave the sky to be among the people. Was there a way for the goddesses to have happiness without losing the position?
Dana's Soaps & More
Coming Soon!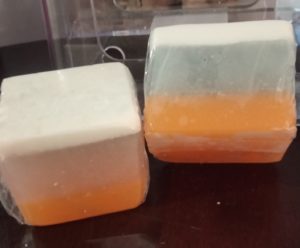 Warning

These Books have explicit passages, you must be 18 or older to read or buy them.

Social Networks

eBooks Shopping Cart

Your Shopping Cart

Your cart is empty

---

Join Today

RWA

Cultural, Interracial, and Multicultural Special Interest Chapter

http://www.cimrwa.org/

Coffee Time Romance

Website Support Provided by