Where sensual erotic romance is always waiting for you.
I am Dana Littlejohn, author of sensual erotic romance. You will find that I write contemporary romances with just a hint of another genre to take it away from the ordinary. My stories will touch your heart and your soul and make your body feel like it's being touched, too.
Imagination will take you places your money can not. I invite you into my world with open arms to see my imagination run wild...
Come along for the ride as I go on an imaginary trip into my world. You'll enjoy every minute of this wild ride.
It's Book Signing Time!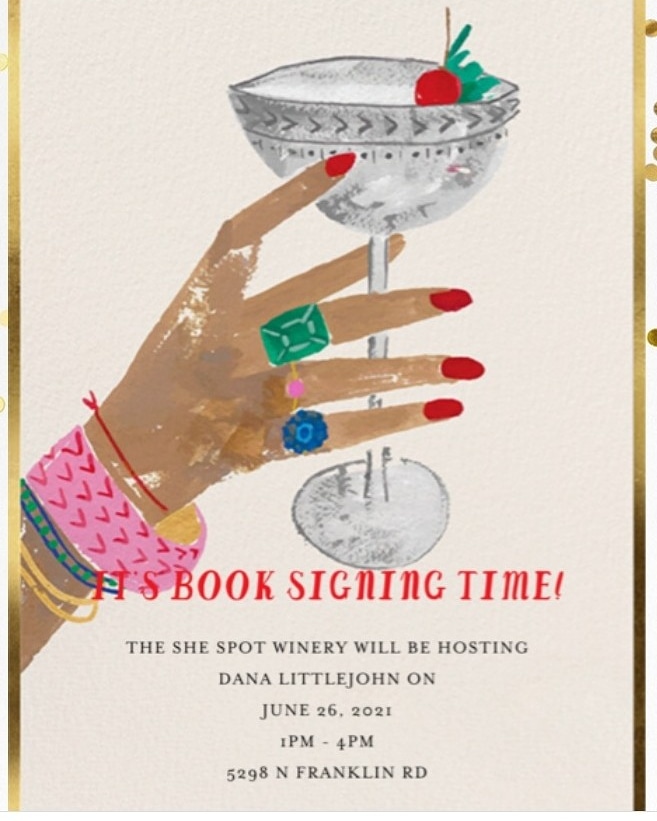 The She Spot Winery Will Be Hosting Dana Littlejohn
June 26, 2021
1 PM - 4 PM
5298 N Franklin RD
Silver Dagger Book Tour
​​​​​​​​​​​​​
Tour will be from June 11th- July 11th
You can choose to host on any day EVEN the weekends.
There's a book description, an author bio and a giveaway.
A DIY media packet and simple HTMLs for Blogger and WordPress will be provided to everybody.
Posts must be up by 9pm CST on your scheduled date and needs to be in the top 4 posts!
Warning

These Books have explicit passages, you must be 18 or older to read or buy them.

Social Networks

Shopping Cart

Your Shopping Cart

Your cart is empty

Join Today

RWA

Cultural, Interracial, and Multicultural Special Interest Chapter

http://www.cimrwa.org/

Coffee Time Romance

Website Support Provided by