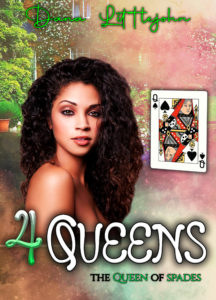 The Queen of Spades:
Blurb:
Davina Ingram gave up her job in Atlanta to start a non-profit to teach the next generation in Indianapolis. Working with children and focusing on work took her mind off the pain she felt. On a friend's advice, she chose Xavier Hart to launch her new website. Would the handsome Mr. Hart be the first to knock down the wall she placed around her own heart?
$1.99 Buy Your PDF Copy Today!
The Queen of Hearts:
Blurb:
Dr. Charlene Brighton had given up her twenties and half her thirties to build her career. Now, although she wanted it, she had no idea how to pursue a relationship.
When Marco Pappido sees the lovely doctor through his lens, he falls for her charms. Could Marco be the perfect person to guide her into a relationship she never knew existed?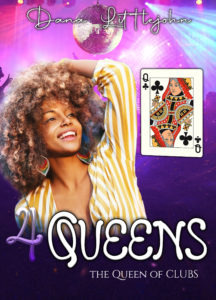 The Queen of Clubs
Julia Richards ran a small club in NYC. When Patrick James, the "king of clubs" comes to town, rumors fly that he wants to buy her out. Julia has no intention of selling but agrees to help him create a similar club in Las Vegas.
Patrick had everything of a man of prestige, power, and wealth could have…except someone to share it with. He invites Julia to Vegas to help make them both some money and into his bed.
After arriving Julia figured that old saying, what happens in Vegas, stays in Vegas, would now apply to her situation, but did Patrick rather it didn't?
The Queen of Diamonds
Blurb:
Alexandria's 30th birthday celebration was the best and worst day of her life. A horrible car crash made her heir to the Bangura diamond empire. The day to day work she had no problem handling, but with more people than ever around her Alexandria never felt so alone.
Detrick Mosley, an exceptional clothing designer, finally got his big break. When the most beautiful woman he'd ever seen came to bring him the jewels his models were to wear, he mistook her for a model as well.
From the moment he saw her, Derrick knew he had to make her his.
Warning

These Books have explicit passages, you must be 18 or older to read or buy them.

Social Networks

eBooks Shopping Cart

Your Shopping Cart

Your cart is empty

---

Join Today

RWA

Cultural, Interracial, and Multicultural Special Interest Chapter

http://www.cimrwa.org/

Coffee Time Romance

Website Support Provided by