Soul Survivor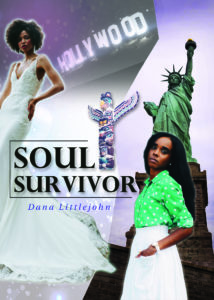 Tag:
Meeting a demon would be the worst thing to happen to you, but could it be the best thing for your afterlife?
Blurb:
The Demon Volic longed for a way to alleviate his current boredom. Barbara Vincent turned out to be the perfect distraction. Her mid-level job, mousy demeanor, lack of social life, and dreams of a starlet's life made her a perfect target. Volic dragged Barbara from one horrible situation into another for his amusement. Though she begged to be released, there was only one way to eject a demon from your body. Volic knew Barbara did not have the inner strength to do what was needed so ignored her pleas…or did she?
The Last McPhee
Blurb
Patrick McPhee is the last of his clan. He has lived a long time waiting to meet his rival and settle an old score. Although Patrick had long since given up on a way to break the curse put on him to save his life. After meeting Charlene he began to have hope.
Could having her be a way to achieving both revenge and happiness?
Blaze's Black Widow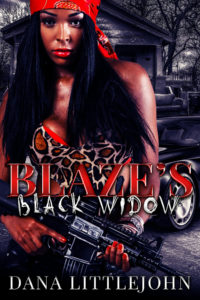 Blurb:
It had been almost a year since she had seen Blaze. As soon as Angel saw the "come home" text she knew what he wanted. She was determined this would be the last time.
She would go home this last time, pay back the favor and finally move on with her life.
Seducing Mr. Jefferson
Once upon a time Daniel Jefferson couldn't keep his hands off his wife Kamiah, but lately that was not the case. Had he become accustomed to her and no longer found her exciting after only five years of marriage?
She hoped not, but luckily for Kamiah she had friends that had a few ideas up their sleeves in case he did.
Daughter's of the Cosmos


Takasa, goddess of the sun, left her mountain home consumed with bitterness caused by her long endured loneliness. The elders in her tribe fed her a potion to put her to sleep for a thousand years to wait for the one who would be able to save them from her wrath.
Luneria, goddess of the moon, saw that Rubani, the God of War, was in need of advice. She offered her assistance and watched out for him during his latest campaign with the people. Rubani wanted her for his wife, Luneria was unsure, She had only spoken a few times and she did not want to leave the sky to be among the people. Was there a way for the goddesses to have happiness without losing the position?
Warning

These Books have explicit passages, you must be 18 or older to read or buy them.

Social Networks

Shopping Cart

Your Shopping Cart

Your cart is empty

Join Today

RWA

Cultural, Interracial, and Multicultural Special Interest Chapter

http://www.cimrwa.org/

Coffee Time Romance

Website Support Provided by