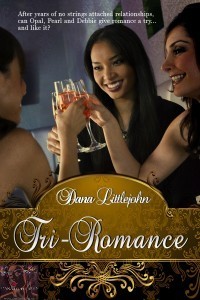 Blurb:
Twin sisters, Opal and Pearl Jefferson, and their best friend Debra Flores were living blissfully by their no strings attached rule, enjoying the many comforts of a good life. All was well in their world until Frank, Jake, Doug and Rakim entered into it. When one of the girls abandons their well practiced rule and falls in love, does her decision throw a monkey wrench into the lives of everyone else around her? Or does it open up the possibility for love to capture them all?
Print Buy Printed Edition of Tri-Romance by Dana Littlejohn
Create Space | Amazon
Read Excerpt
Blurb:
Diamond Jones hasn't had the greatest luck when it came to the opposite sex, so she hasn't dated for two years. Her best friend, Tia, comes to visit and decides that fun is going to be their top priority for the weekend. To achieve her objective, Tia enlists Kain Williams and his friend Trey. Will the men help or hinder the women in obtaining their ultimate goal? Or will Diamond's biggest fears in life prevail?
Read Excerpt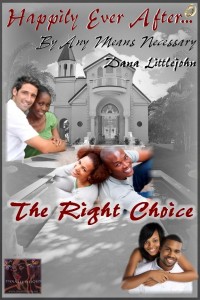 Blurb
Sonja Winters enjoyed the good life with a great job and being married to Kyle, the man of her dreams. As she prepared to celebrate their seven-year anniversary she came across a secret her husband had kept from her. Would it alter the course of their marriage forever? Yes! Would it end their marriage? Or open a brand new chapter?
Available in Print and eBook
Blurb
Cursed for a crime he did not commit, Keith Turner had given up on love. Even after making that decision, he still spent every night being tortured mentally and physically. His twin brother Kevin was confident that they could find a way to break the curse, but it wasn't until Keith met Marcella that he began to take Kevin's ideas to heart.
Warning

These Books have explicit passages, you must be 18 or older to read or buy them.

Link To Dana

Social Networks

Your Shopping Cart

Your cart is empty

Join Today

RWA

Cultural, Interracial, and Multicultural Special Interest Chapter

http://www.cimrwa.org/

Website Support Provided by

#PMInc #CoverHuntEggHop