Happily Ever After… By Any Means Necessary Series
Coming Soon


Book I: Seven Year Switch

Sonja Winters enjoyed the good life with a great job and being married to Kyle, the man of her dreams. As she prepared to celebrate their seven year anniversary she came across a secret her husband had kept from her. Would it alter the course of their marriage forever? Yes! Would it end their marriage? Or open a brand new chapter?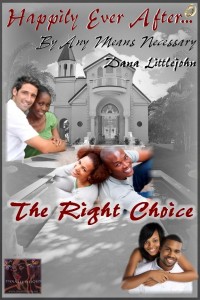 Book II: The Right Choice
Andrea Cooper, a stay at home mom, was out of a job when her sons went off to college. She turned to her husband Christian for companionship, but he had his hands full with an expanding company. Andrea is alone for the first time in years with nothing to do and no one to care for. In search of a new life she ran into her first love, Raymond Reyes. Christian spends more time away from home as she renews her friendship with Ray. After a while Andrea can't help but wonder if she made the right choice in marrying Christian after all.




Book III: Seducing Mr. Jefferson

Once upon a time Daniel Jefferson couldn't keep his hands off his wife Kamiah, but lately that was not the case. Had he become accustomed to her and no longer found her exciting after only five years of marriage? She hoped not, but luckily for Kamiah she had friends that had a few ideas up their sleeves in case he did.






Warning

These Books have explicit passages, you must be 18 or older to read or buy them.

Social Networks

eBooks Shopping Cart

Your Shopping Cart

Your cart is empty

---

Join Today

RWA

Cultural, Interracial, and Multicultural Special Interest Chapter

http://www.cimrwa.org/

Coffee Time Romance

Website Support Provided by