Check back here to see what books Dana Littlejohn has coming out and when...
Daughters of Mother Earth: Book II: A Warrior for the Moon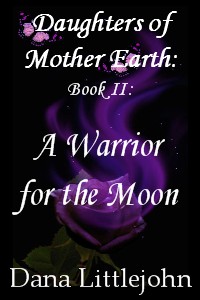 Tag:
When a warrior has his heart set on having the lady in the moon for his bride, but doesn't know how to make his wish a reality, what does he do? He asks his big brother to seduce her mama to get him in, of course!
Blurb:
Rubani, the God of War, was asked to lead the people of Buganda in an assault against the Zincka to protect their land. During the campaign, he receives valuable advice from the goddess of the moon that led to his victory. Rubani was enchanted by her beauty and intellect. Could Rubani find a way to convince the goddess to be his even though they had only spoken once?
Excerpt from Daughters of Mother Earth: Book II: A Warrior for the Moon

The Fun House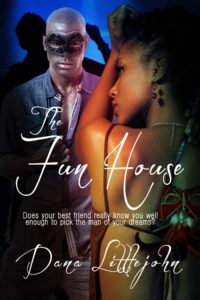 Diamond Jones hasn't had the greatest luck when it came to the opposite sex so hasn't dated for two years. Her best friend, Tia, comes to visit and decides that fun is going to be their top priority for the weekend. To achieve her objective, Tia enlisted Kain Williams and his friend Trey. Will the men help or hinder the women to obtain their ultimate goal? Or will Diamond's biggest fears in life prevail?

The Fun House by Dana Littlejohn

Soul Survivor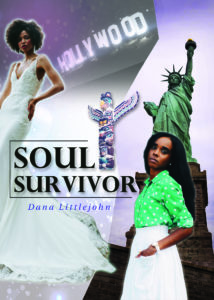 Tag line:
Meeting a demon would be the worst thing to happen in your life, but could it be the best thing for your afterlife?
Blurb:
Rachel Vincent turned out to be the perfect distraction to alleviate Demon Volic's boredom. She had a mid-level job at an accountant firm, but flipping through Hollywood magazines had her dreaming of a star's life. With no talent to speak of it remained a dream. Volic dragged Beth into one horrible situation after another, using her in the most despicable ways for his amusement. There is only one way to eject a demon from its host. Volic knew Beth did not have the inner strength to do what was needed…or did she?
Warning

These Books have explicit passages, you must be 18 or older to read or buy them.

Social Networks

eBooks Shopping Cart

Your Shopping Cart

Your cart is empty

---

Join Today

RWA

Cultural, Interracial, and Multicultural Special Interest Chapter

http://www.cimrwa.org/

Coffee Time Romance

Website Support Provided by